Sometimes, for any number of reasons, you may have to issue a refund. We do our best to make this process quick, easy, and intuitive.
Please direct your attention to the navigation menu on the left hand side and click on Sales, and then on

Payments

.



As you can see, all your payments live here on this list. Browse through the list and identify the one that you would like to refund to your client. When you click on it, you will notice the box pop up detailing the structure of the payment, i.e. how much of it was deposited in your account, and how much was deducted as a fee. If the payment was made with a credit card, you will notice that the fee is equal to 2.9% + 30 cents of the entire transaction.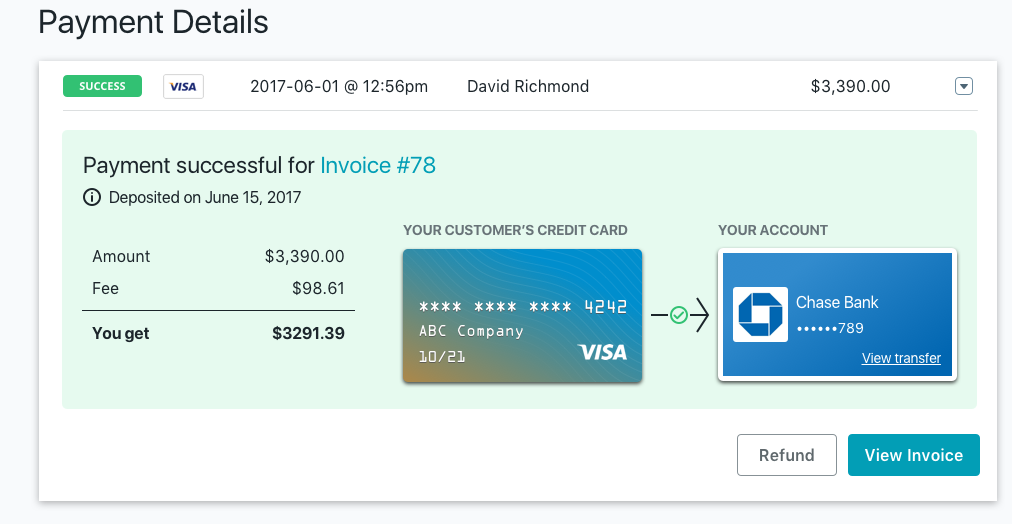 However, if the payment was made as a bank transfer, the fee will only be 1% of the transaction.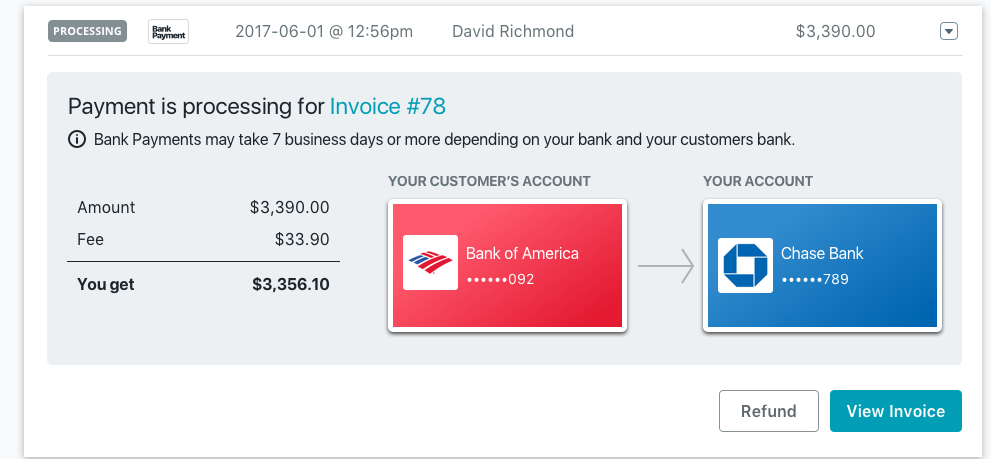 Regardless of the type of payment it was that you received, the full amount that the client paid will be refunded to the client by clicking on the refund button at the bottom right hand corner of the transaction details.
 Please select a reason for issuing the refund, add any notes you would like to the field provided, and click Refund. Once you have successfully issue the refund, your client will see the funds back on their card or in their account within 1-5 business days.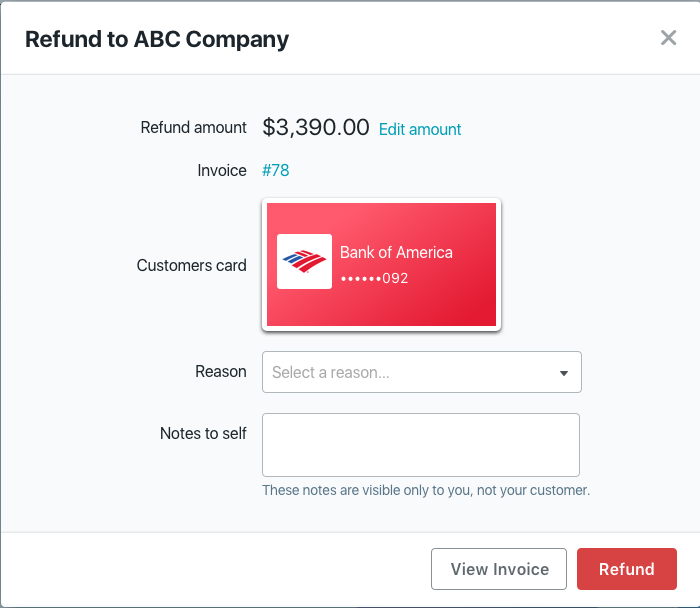 Please note that you may only manually issue a refund to your client if the payment was made within the last 60 days. If the payment was made over 60 days ago, please contact Customer Support.